The Mr Ng's guide to what is a loser?
Many people are interested to know how Mr Ng came up with all this hand signs of a "LOSER". Without any formal training on sign language, I decided to conceive my own signal with the help of many of my students who sometimes displayed traits that will be better expressed with a condescending hand sign than a comment. Trust me sometimes it work better this way.
However the signs will not have its desirable effect if Mr Ng is to give a 1 and a half hour tirade on its meaning and how it is conceived. Thus Mr Ng decided to use visual aids to assist him in the explanation of what are the various types of losers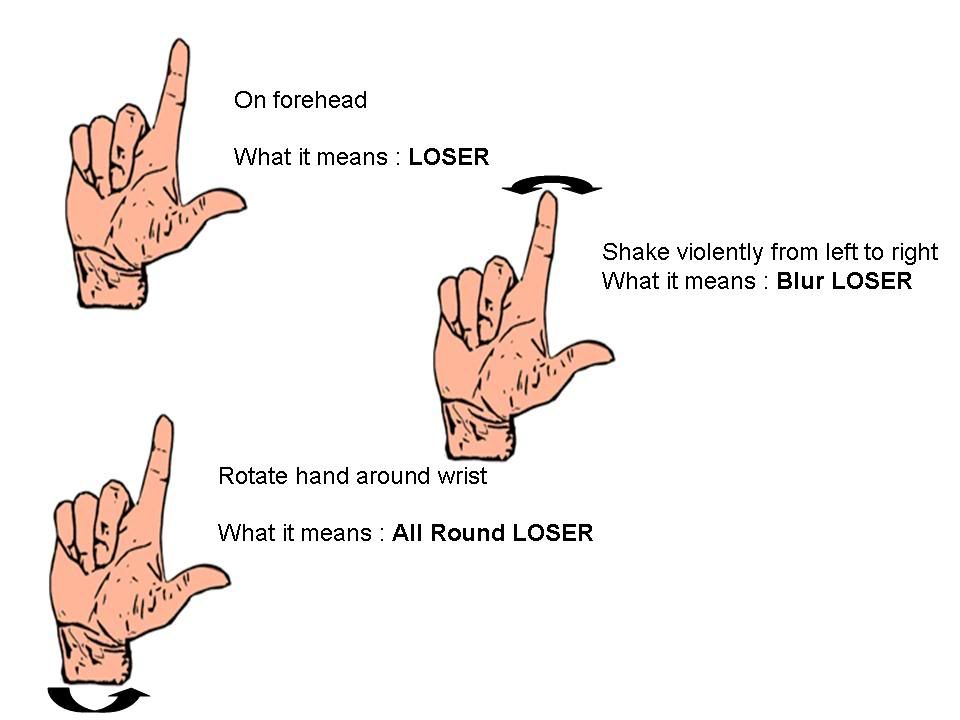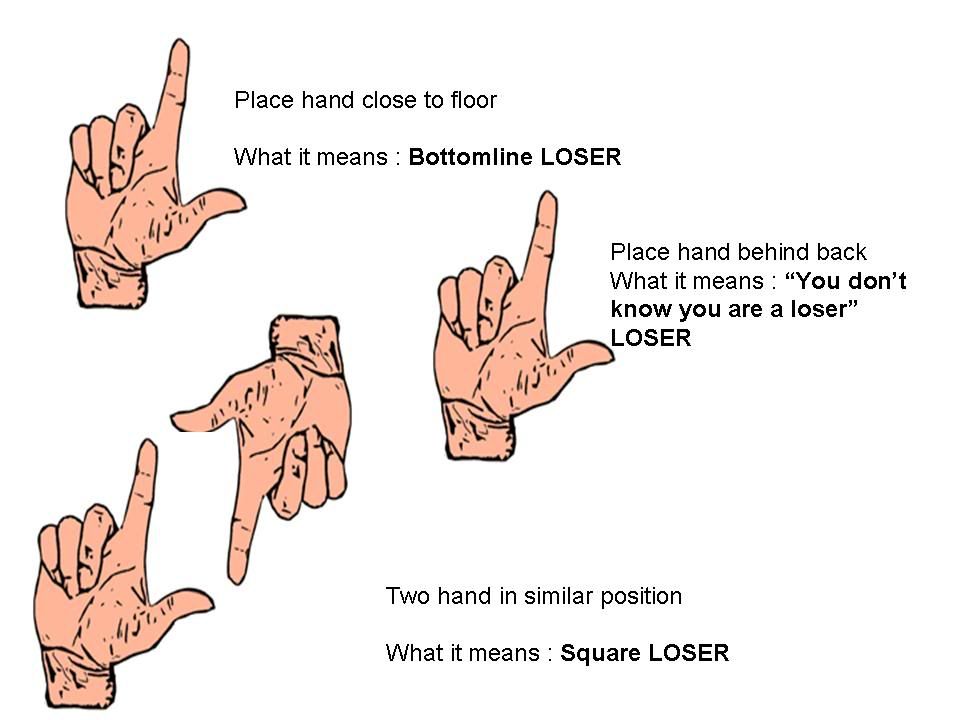 You are most welcome...