All the help you need for examinations
It has been irritating that this long weekend has been nothing but
food
,
fun
and of course
more fun
...For those students who are hoping that I will give some hints to help you people pass the exams, well let just say that I am in an extremely good mood. Now that I am enjoying myself while the rest of my students are slogging for the examinations. You people are so in luck.. sometimes I do reward people who frequent my blog especially my students
But don't worry, help is on the way. I understand all of you need all the divine help that you need so here is it......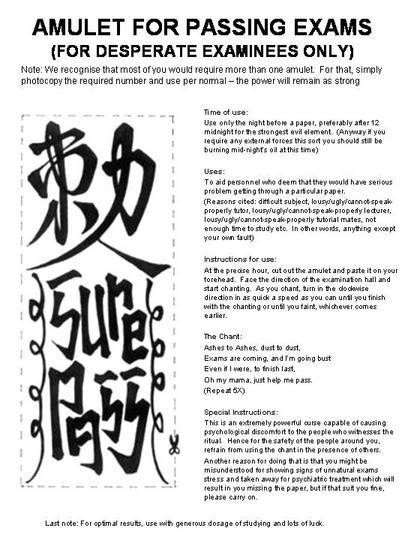 Don't thank me.. Study hard, use the examulet provided and you people should be on your ways to As..
I think I am a wonderful teacher.........