The One about the new school and new work space
It has been a busy week for me and I have surprisingly find little time to blog. Was in my new school, presently at the skirt of some industrial areas unpacking my stuff. My new table awaits.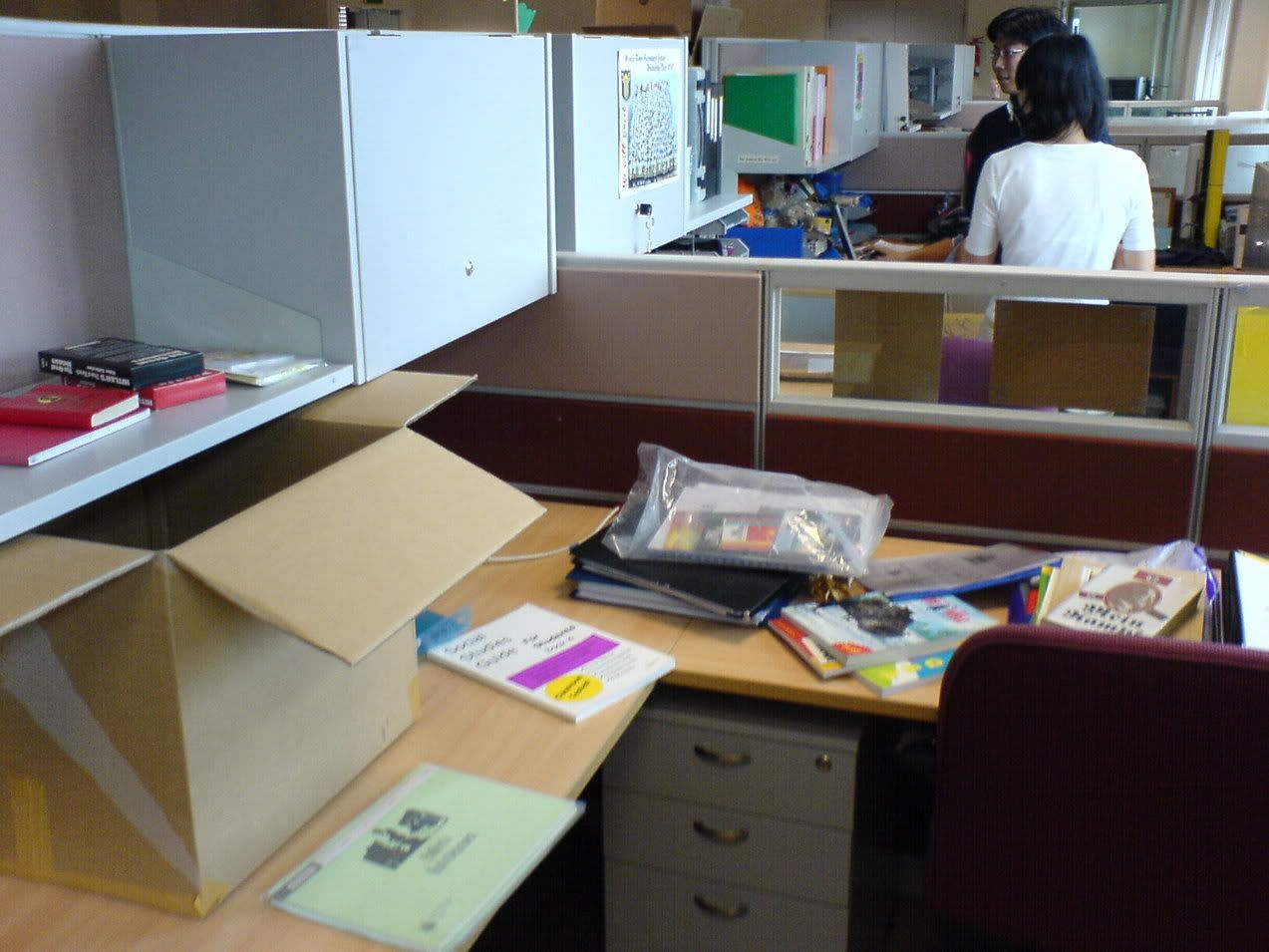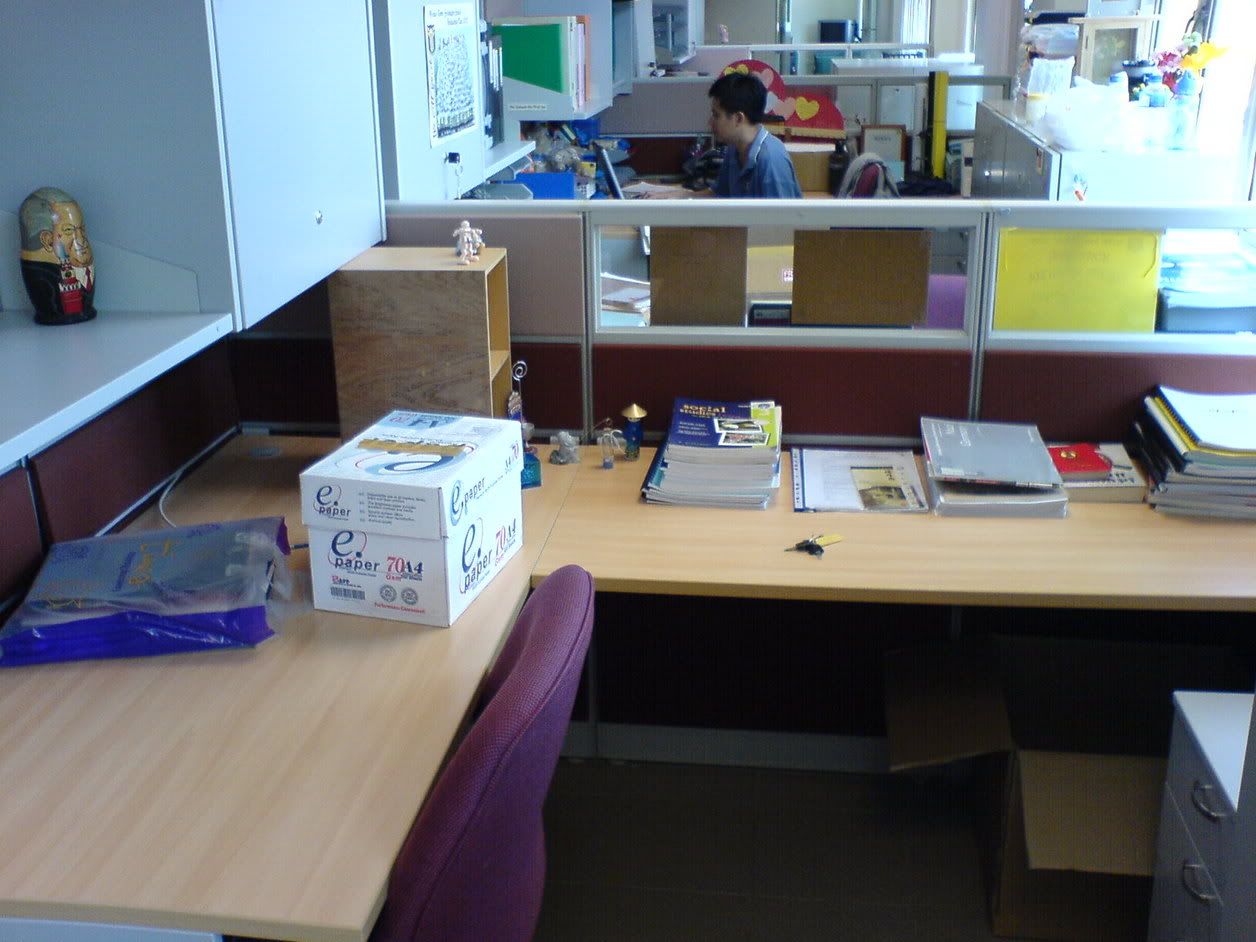 It is definitely much bigger that what I had so far in IJ and of course it has a nice window view which you would not be able to see it from this angle which i am taking the shot. But so far I am still having a hard time making the trip to school and bring my stuff over. It is a lot of junk that I have accumulated over the years.
Will try to blog more but I am getting lethargic by the day.. Must be the old age :P