The one when my car was decorated
I know this is really long overdue. But I only managed to get the pictures like just now. Wanted to share with all.
On the last day of school which was like 2 weeks ago, I was given a rude/pleasant surprise from my girls in the RMUNC 2005. In case you are wondering what RMUN is, it is an annual competition known as the Raffles Model United Nations Conference organised by RJC. This competition is more of an adhoc thing in IJ as there is never a formal team; ie we only formed a team or two about a couple months before the competition. Anyway the girls are going to take part in the conference in New York next March. It would be a wonderful exposure for them.
Anyway talking about the surprise, the girls spend so much time and effort that I feel the need to "immortalise" it in my blog...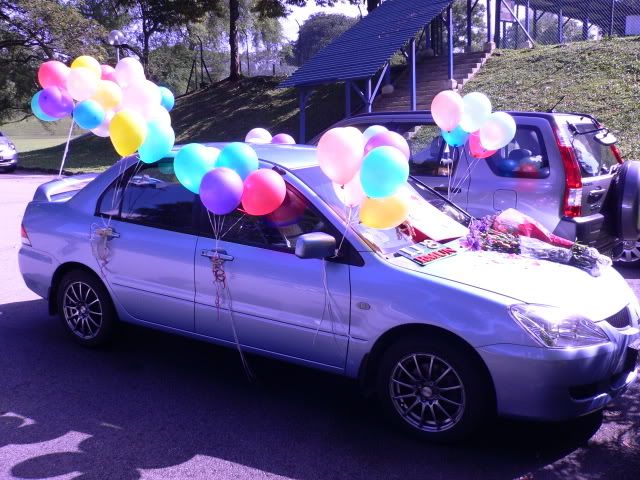 Look what my girls did to my bao-bei car... :S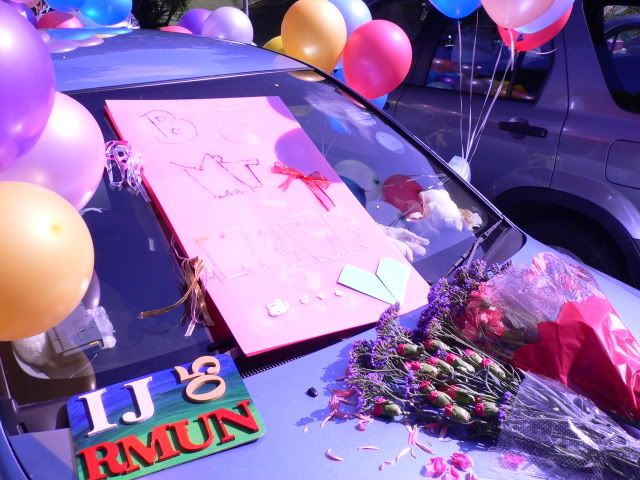 Look what they place on my car - a big red card, a small wood block which had the words "IJ 05 RMUN" and two giant bouquet of flowers.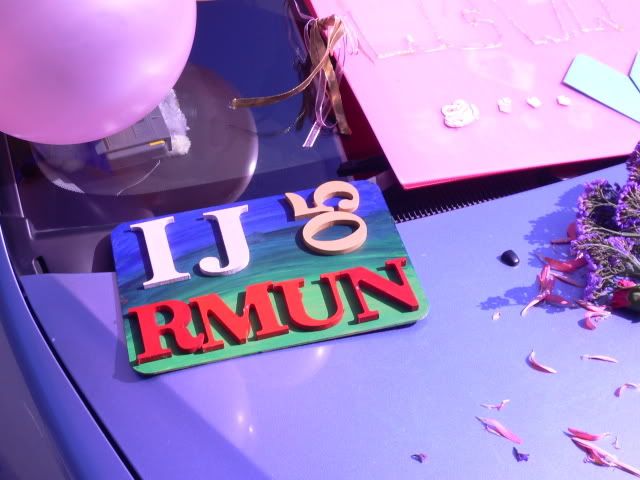 A close up of the "IJ 05 RMUN"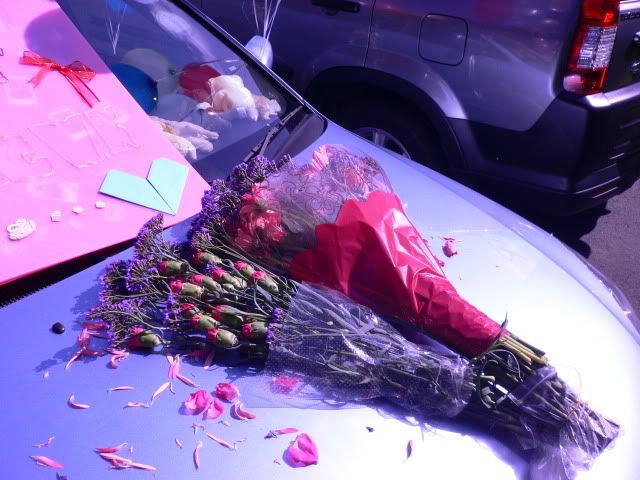 A close up of the bouquets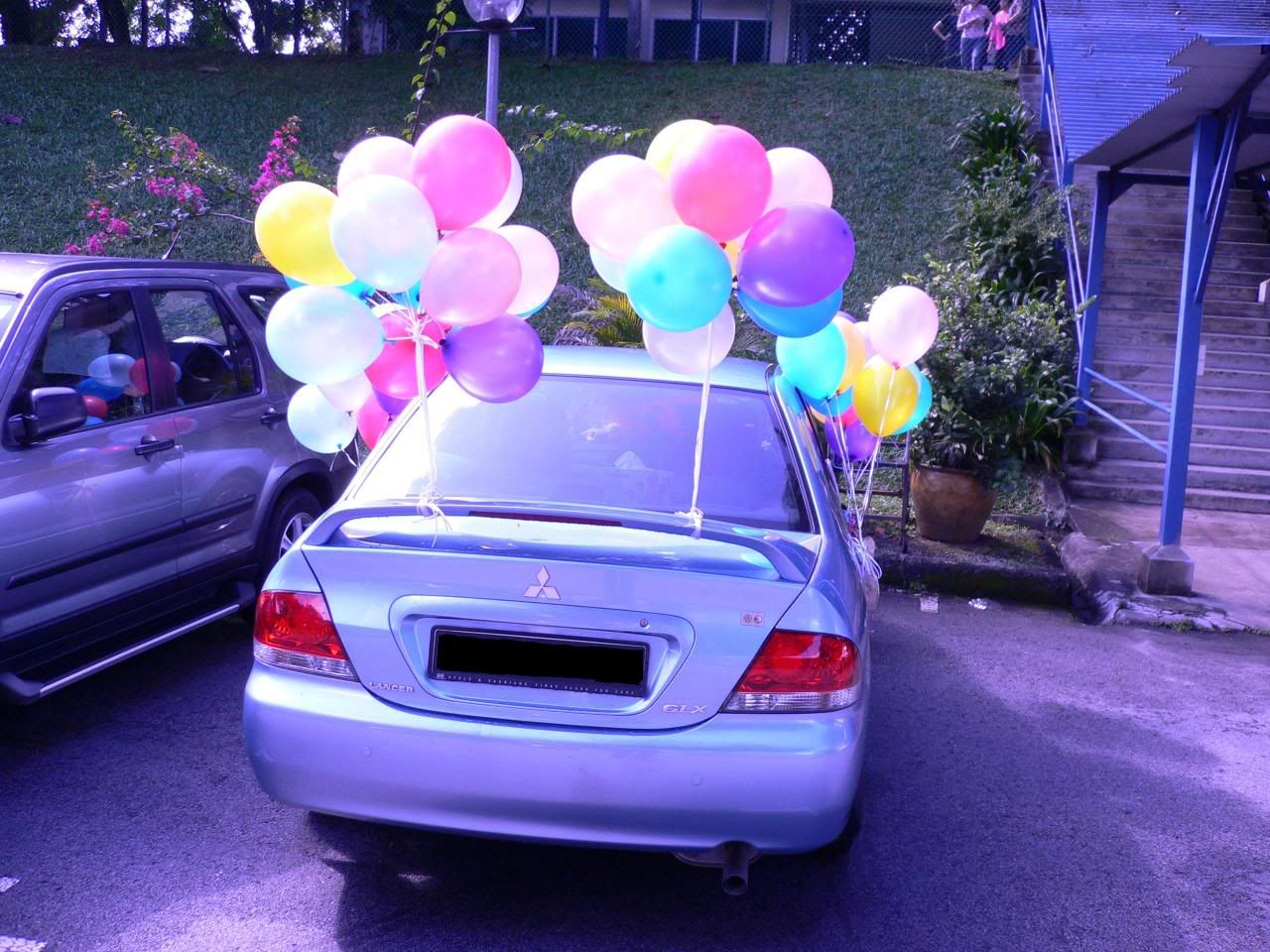 Rear view
Anyway we drove the car out for a spin with all the "accessories" and there was like a 5 m radius around my car.
To my RMUN girls, thanks for the wonderful gesture. All the best for your New York trip!